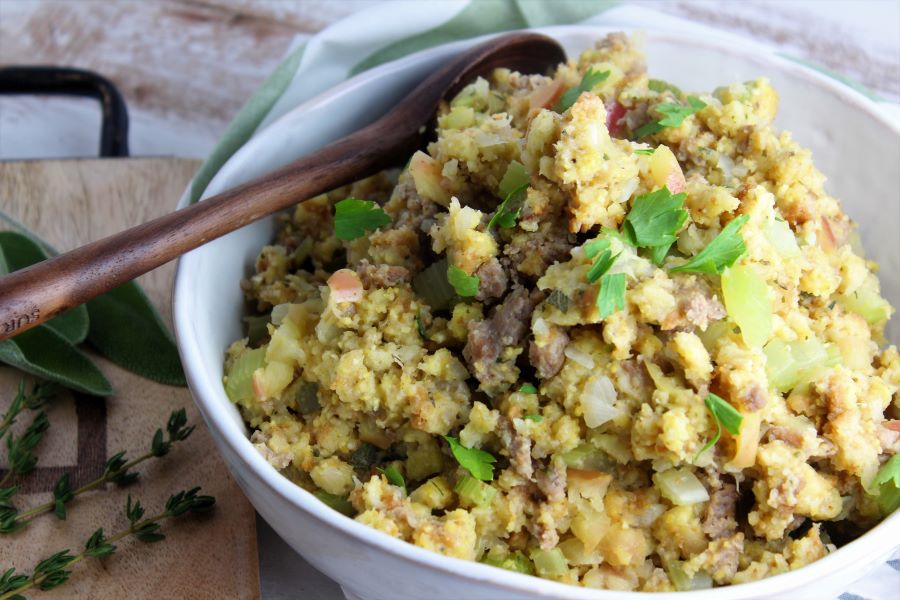 Turkey Sausage Apple Stuffing
This turkey sausage apple stuffing is a tasty, traditional side dish with all the holiday flavors. I've always been a boxed stuffing person…and still am really…it's just so easy and good! After making this version from "scratch" I realized how easy and delicious it can be. It has all the flavors of your favorite boxed version, but with a little more!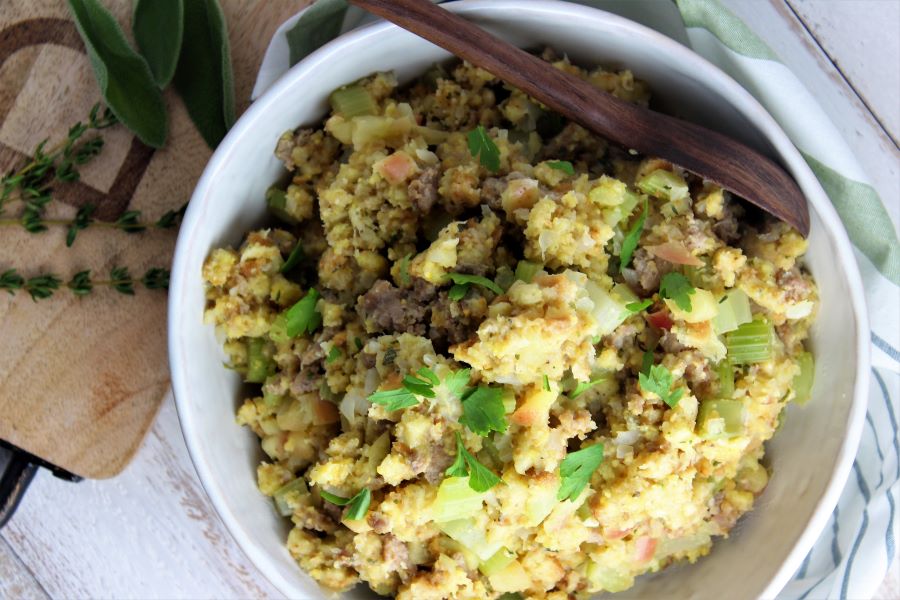 It's filled with lean turkey sausage, apples, celery, fresh herbs, and two kinds of breading. Spoiler! It still has some of that boxed stuffing mix in it so it's bound to be delicious! The rest I used corn bread stuffing bread crumbs. The flavors and textures of this turkey sausage apple stuffing makes a comforting side dish, holidays OR weeknight side dish!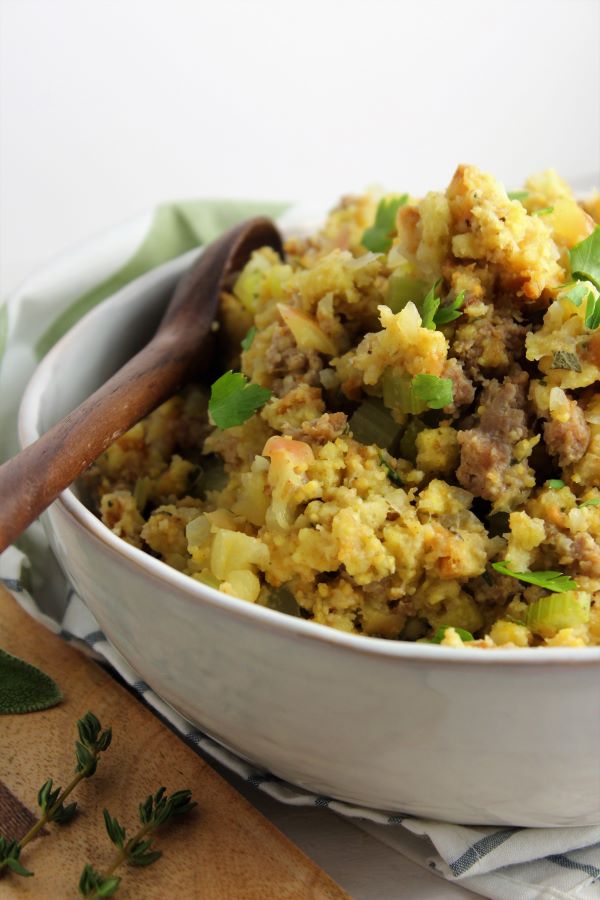 It comes together in less than 30 minutes, so it's the perfect side to a simple weeknight meal, or something really easy to whip up the day of your holiday gathering. Flavorful, comforting, and easy, that's my kind of side dish! I love that you can make it right over the stove, so there's no baking required. This is especially convenient when you're cooking for a crowd on a holiday, because your oven is likely being used for other dishes!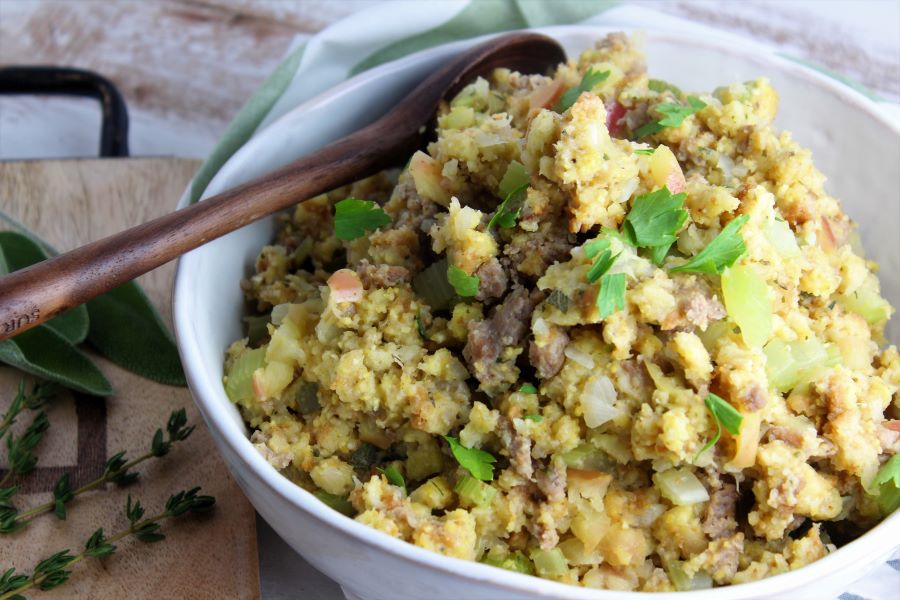 Check out these other tasty sides for your next holiday or gathering!
Browned Butter Sage Dinner Rolls (the best bread ever)
Balsamic Glazed Brussels Sprouts with Bacon and Parmesan
Cran-Apple Brussels Sprout Salad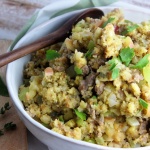 Turkey Sausage Apple Stuffing
Ingredients
1/2

lb

sweet Italian turkey sausage

1 1/2

cups

celery

chopped

2

apples

chopped

1/2

yellow onion

chopped

1 3/4

cups

chicken broth

1/2

tsp

garlic powder

1

tsp

fresh sage

diced

1

tsp

fresh thyme

1 1/2

cups

corn bread stuffing

see notes

1 1/2

cups

seasoned stuffing

see notes

salt and pepper
Instructions
In a medium skillet, brown the turkey sausage until cooked through, and set aside.

In a large skillet combine the celery, apples, onions, chicken broth, garlic powder, sage, thyme, and salt and pepper. Bring to a boil, reduce heat to low and simmer, covered, for 5 minutes.

Stir in the sausage, corn bread stuffing, and seasoned stuffing. Stir until coated, and bread crumbs are soft. Serve immediately.
Recipe Notes
You can use any kind of sausage that you like, I just love the sweet and hot Italian turkey varieties. I get them in casings, and just remove the casing and cook up.
You can buy corn bread stuffing bread crumbs by the packaged stuffing. I always buy the canister of Stove Top, it lasts a long time, and I use it in meatloaf. Yum!