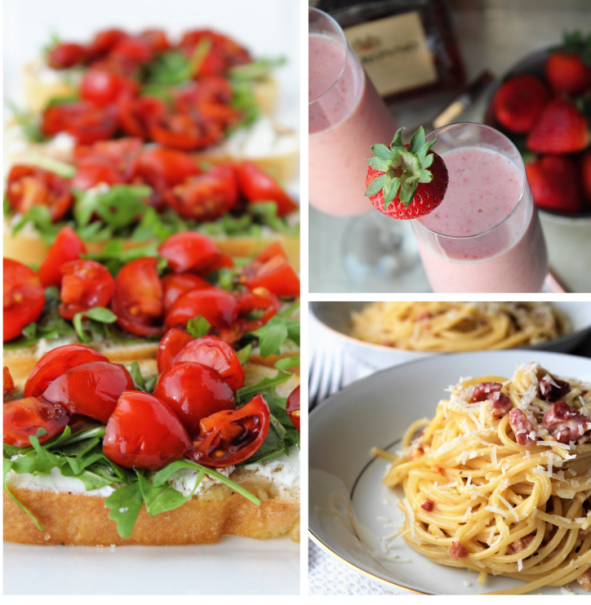 Valentine's Night-In Menu
This simple menu is sure to impress your special Valentine this year! Whether you're cooking for your spouse, your gal pal, or your whole family, this meal will be sure to make everyone feel the love! First up is this beautiful and festive Strawberry Dreamcicle and it can also be made alcohol free if you're celebrating with kids. Only three ingredients plus ice!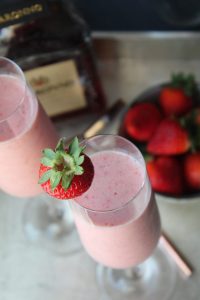 Next up is an oldie but a goodie, my Goat Cheese Bruschetta that has been a favorite of mine ever since I made it. Really delicious! If you're not a goat cheese fan I urge you to try these flavor combinations, but if you're totally out on the goat cheese I would suggest using ricotta in place of the goat cheese, that would be delicious!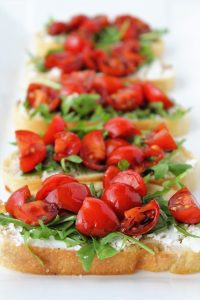 And for the main event, my favorite pasta dish, Spaghetti Carbonara!  Simple ingredients, and really quick to make! Using high quality ingredients such as imported fresh grated off the block Parmesan cheese is a must! Simply seasoned with fresh cracked black pepper, there's nothing better than a cheesy pasta! Delicious!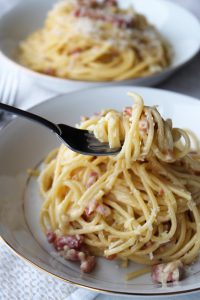 Ok you might be thinking…no dessert? No chocolate? Stay tuned! I've got a fun and light chocolate bite coming up, check back soon and follow along, I'll be posting it this week!
Happy Valentine's Day loves! Enjoy!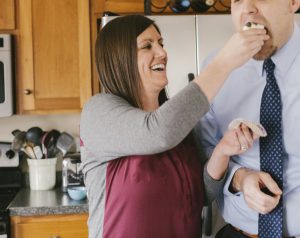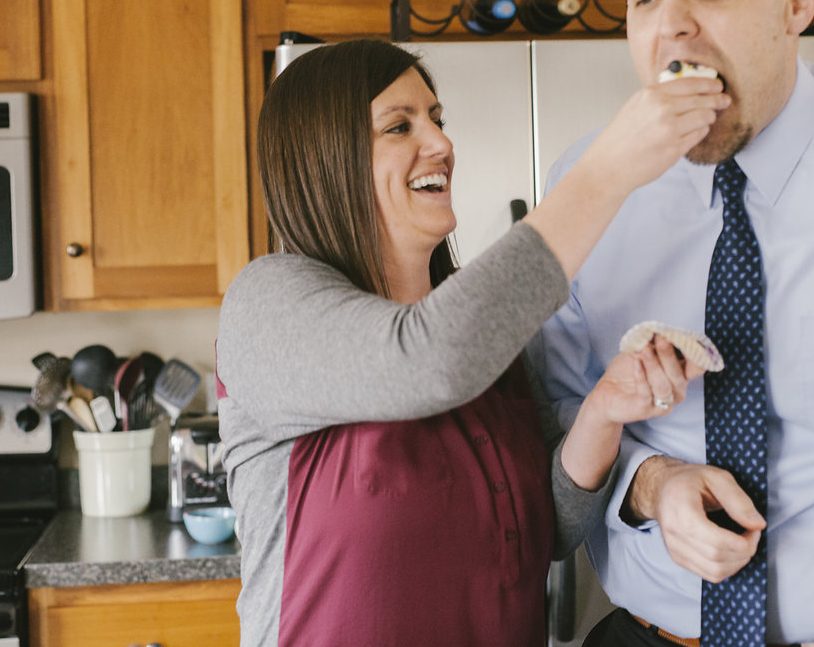 Recipe links:
Strawberry Dreamcicles
Goat Cheese Bruschetta
Spaghetti Carbonara