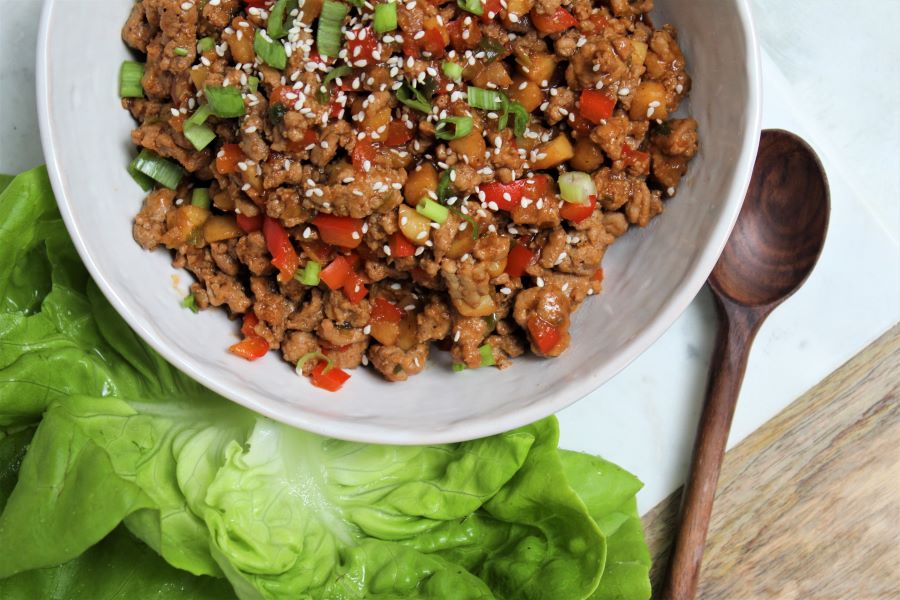 Sesame Turkey Lettuce Wraps
A little twist on your favorite appetizer, sesame turkey lettuce wraps! In all reality, these are delicious with whatever protein you decide, chicken, pork or beef would all be really good, I just almost always have ground turkey in the freezer. Another positive note with these, you can add in any veggies you like, or that are trying to use up.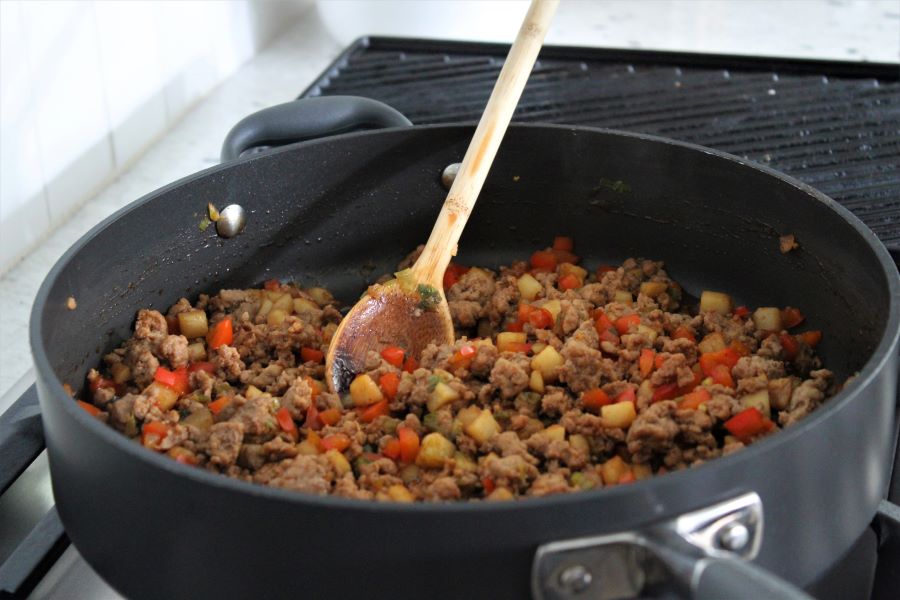 I used red bell pepper because they are my favorite of the bell pepper variety, and the color just looks great in this dish. Scallions are almost always in my fridge for salads or quick garnish, and they're great in Asian flavored dishes. I also used chopped water chestnuts for some crunch, I love the texture they add. You could really pack and hide a lot of veggies in this dish. Diced up carrots, cauliflower, mushrooms, or zucchini would all work in this dish to really pack it full of healthy vegetables.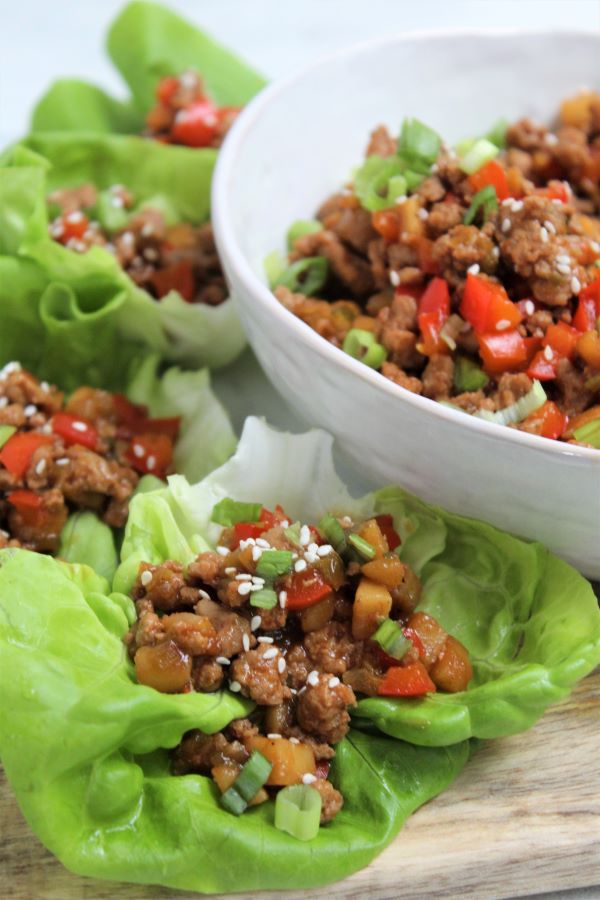 Butter lettuce cups are a perfect size for these, and I usually double up because they are thin, and it helps to prevent breaking. Having two as a holding vessel really works great! You could use romaine boats or even iceberg leafs for a nice fresh crunch. The sauce is simple to make and has lots of great Asian flavors. Hoisin, soy sauce, and fresh ginger and garlic make the sauce full of flavor! If you're a fan of great Asian flavors try a couple of these recipes:
Vegetable Lo Mein with Hoisin Meatballs
These Sesame Turkey Lettuce Wraps make for a really light meal, or a fun appetizer for a party. Enjoy!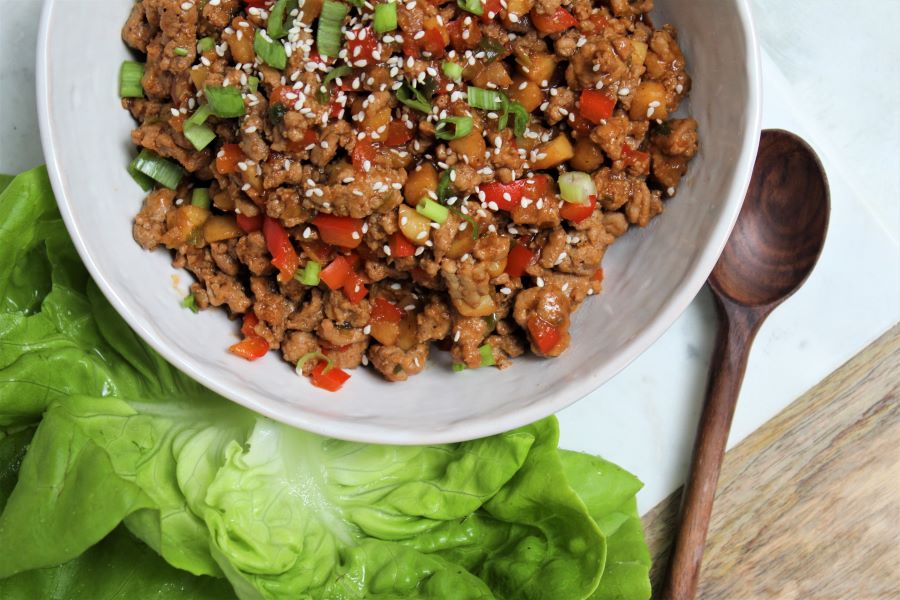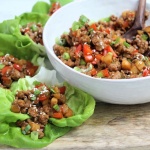 Sesame Turkey Lettuce Wraps
Ingredients
1

lb

lean ground turkey

1

tsp

sesame oil

1

red bell pepper

chopped

1

bunch

scallions

chopped

8

oz

canned water chestnuts

drained, chopped

2-3

cloves

fresh garlic

minced

1

tsp

fresh ginger

minced

1/2

tbsp

brown sugar

3

tbsp

hoisin sauce

2

tbsp

low sodium soy sauce

1+

tsp

sriracha hot sauce

fresh cracked black pepper

sesame seeds

for garnish

1

head

butter lettuce cups
Instructions
Prep all of your vegetables. Chopped bell pepper, minced garlic, ginger, scallions, and water chestnuts.

In a large skillet over med-high heat add the sesame oil and turkey, and break up into crumbles with a wooden spoon. About halfway through cooking add in red pepper, garlic, ginger, and 3/4 of your scallions. Continue to cook until turkey is no longer pink.

Stir in the water chestnuts, brown sugar, hoisin, soy sauce, and sriracha. Taste for heat level and adjust sriracha as needed. I like to add a little back pepper as well.

Serve in lettuce cups and garnish with remaining scallions and sesame seeds.
Recipe Notes
This would be equally delicious with ground chicken, pork, or beef! 
Add in any veggies you have on hand like carrots, mushrooms, or zucchini.