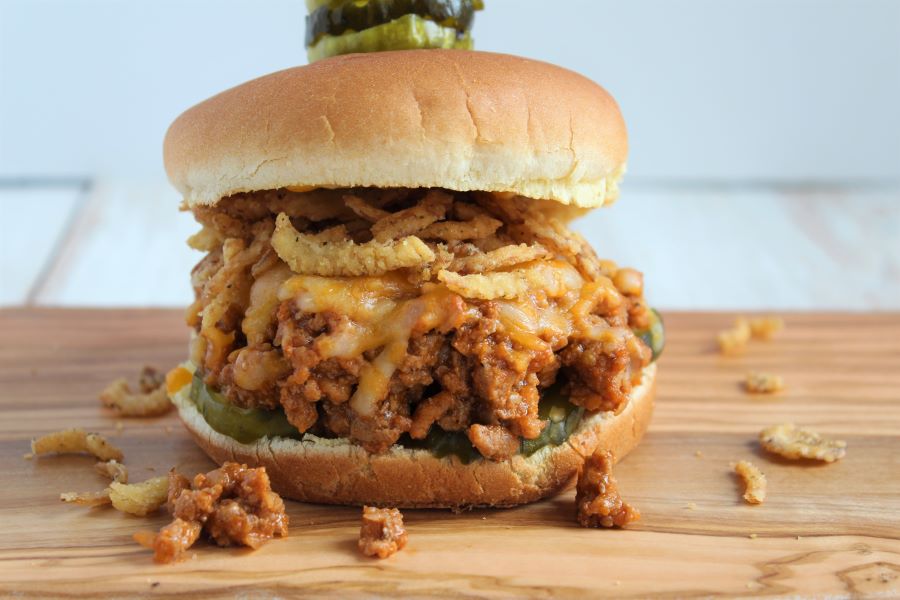 Sweet and Spicy Turkey Sloppy Joes
Sloppy Joes are one of the quickest and easiest meals to prepare! If you know how to cook some ground meat and add a few pantry ingredients you can make a delicious and satisfying sandwich.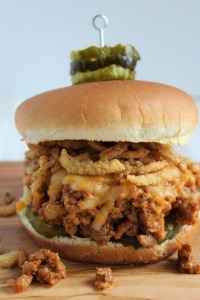 Like a lot of things that I make, these sweet and spicy turkey sloppys can be adapted to fit your taste. Erik and I tend to prefer a little spice so I add sriracha to these! Tonight I had a ripe avocado to use up so I topped my sandwich with a few slices.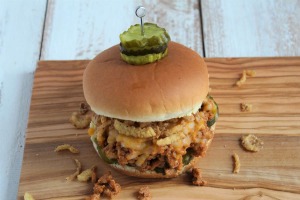 These are also great with those fried onion strings that you get in the salad topping section for a little crunch. Some melted cheese on top is also an added bonus!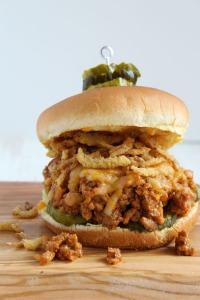 Tonight I had to actually write down and measure what I was putting in mine so that I could type up this recipe. I have never measured any of my sloppy ingredients, and actually each time I make them they taste a little different…but always delish! I tend to lean towards ground turkey in most of my ground meat recipes, but these are great with ground beef, chicken, venison, or elk! Enjoy!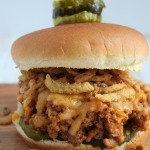 Sweet and Spicy Turkey Sloppy Joes
Ingredients
1

lb

ground lean turkey

1/2

medium onion

2

cloves

fresh minced garlic

1/2

cup

ketchup

3

tbsp

BBQ sauce

1

tbsp

honey mustard

1

tbsp

worcestershire sauce

1-2

tbsp

sriracha

2

tsp

brown sugar

salt and pepper

4

hamburger buns

1

avocado

optional

crispy onion straws

optional

shredded cheese

optional
Instructions
Mince onion and garlic and add to a skillet with ground turkey. Cook on medium-high heat until turkey is cooked through, about 6-8 minutes. Drain fat if needed.

Add ketchup, BBQ sauce, honey mustard, sriracha, worcestershire sauce, brown sugar, salt and pepper. Cook until heated through. Taste for additional seasoning. Add more sriracha if more spice is needed, or another pinch of brown sugar if more sweetness is desired.

Serve on your favorite hamburger bun, and top with avocado or crispy onion strings, or both!
Recipe Notes
Turkey can be swapped for beef, venison, or even elk; I've done all three and they all make delicious sloppy joes! I always use yellow onion, but white or red work just fine. Use your favorite BBQ sauce; different BBQ sauces will change the overall flavor of the sandwich. Some of my favorites are Famous Dave's and Sweet Baby Ray's. The honey mustard can be swapped for regular yellow mustard. These are great for experimenting with different flavors. As long as you have a good balance of sweet, spicy, and tangy you can't really go wrong!