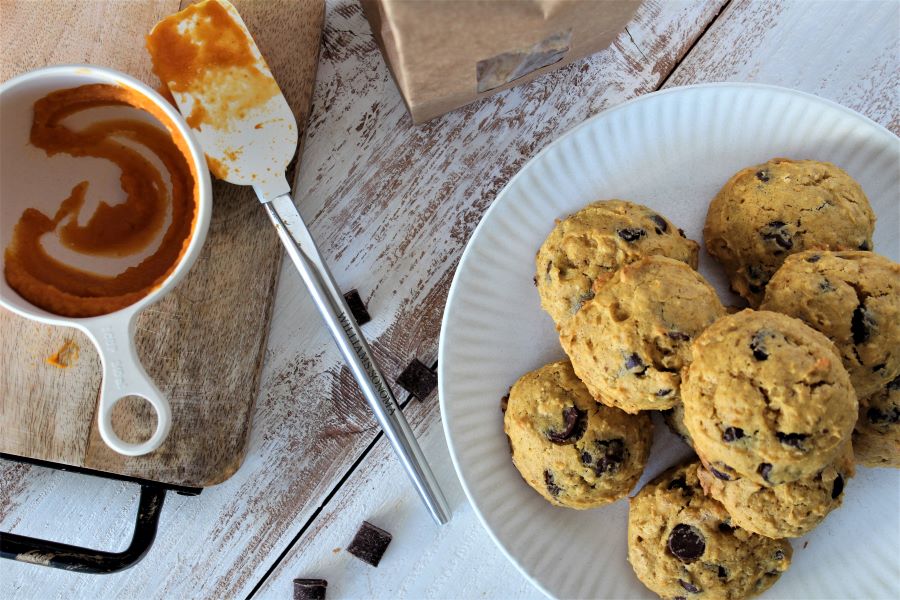 Pumpkin Dark Chocolate Chunk Oatmeal Cookies
You know those store bought perfectly round melt in your mouth bakery frosted sugar cookies…yeah these pumpkin dark chocolate chunk oatmeal cookies have that consistency. Fluffy, soft, cake-like cookies with added texture from the oatmeal and big old chocolate chunks, yum!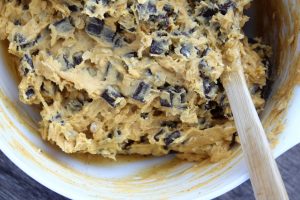 Really good chocolate to cookie ratio! I use dark chocolate chunks because I just prefer dark chocolate over any other kind, but you can certainly use semi-sweet or bitter-sweet chips.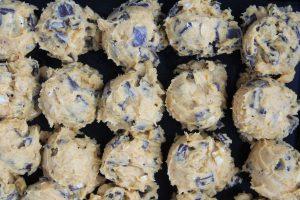 These are not overwhelming in pumpkin flavor either, so if you're not into pumpkin don't worry, it's quite mild. I have a friend that does not like chocolate (I know weird, right?!), and when I made these to share I made a few without chocolate. In my opinion they are better with chocolate, but could be made without, but I would recommend adding a frosting if you're omitting the chocolate chunks.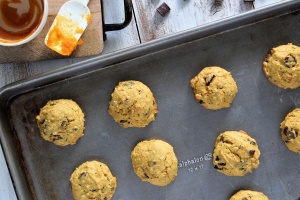 These are friends, family, and co-worker approved! Perfect for a gathering or Halloween party!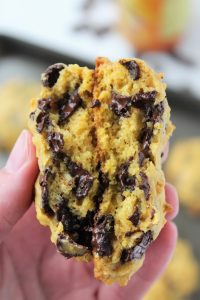 Fluffy cookie perfection!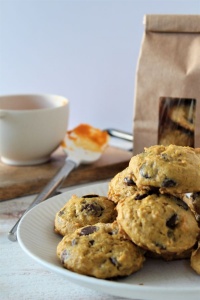 Great for packaging up and delivering to the neighborhood! Enjoy!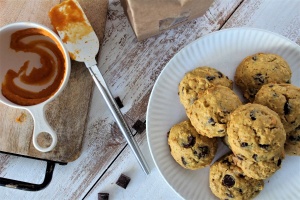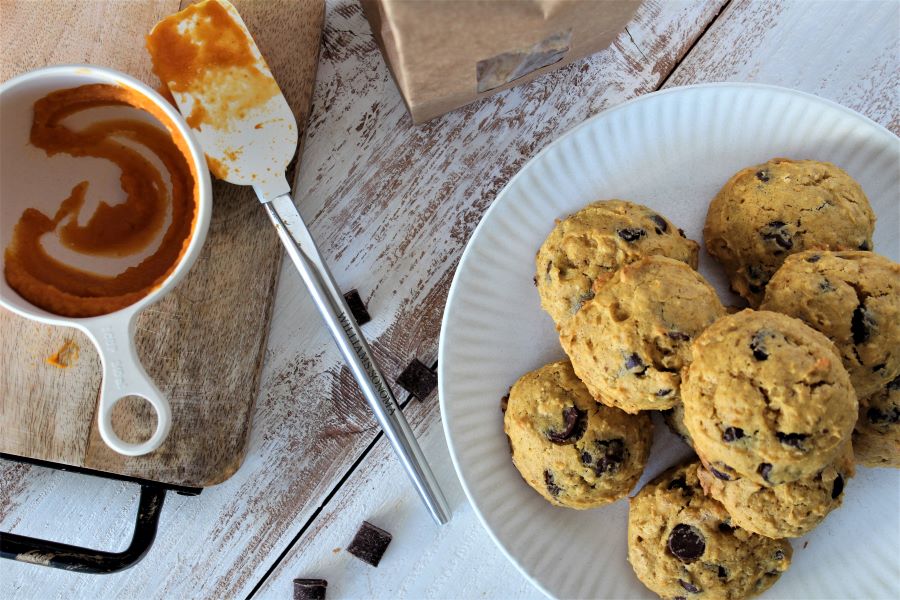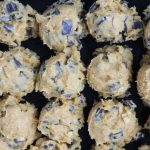 Pumpkin Dark Chocolate Chunk Oatmeal Cookies
Ingredients
2 1/2

cups

all-purpose flour

1/2

cup

oats

1

tsp

baking powder

1

tsp

baking soda

1

tsp

ground cinnamon

1/2

tsp

ground nutmeg

1/2

tsp

salt

1 1/2

cups

white sugar

1/2

cup

softened butter

1

cup

100% pure pumpkin

1

egg

1

tsp

vanilla extract

15

oz

dark chocolate chunks or chips
Instructions
Preheat oven to 350 degrees, and grease cookie sheets with non-stick spray.

In a medium bowl, combine flour, oats, baking soda and powder, cinnamon, nutmeg, and salt. Set aside.

Using a mixer and large bowl, combine the butter and sugar until well blended. Beat in pumpkin, egg, and vanilla until well combined. Slowly add in the dry ingredients until it comes together. Stir in the chocolate chunks.

Drop round spoonfuls onto greased cookie sheets. Bake 15-17 minutes on the center rack. Cool slightly while on the baking sheet, and then remove cookies onto a wire cooling rack. Store in an air tight container or plastic zip bag.
Recipe Notes
These would also be delicious frosted!