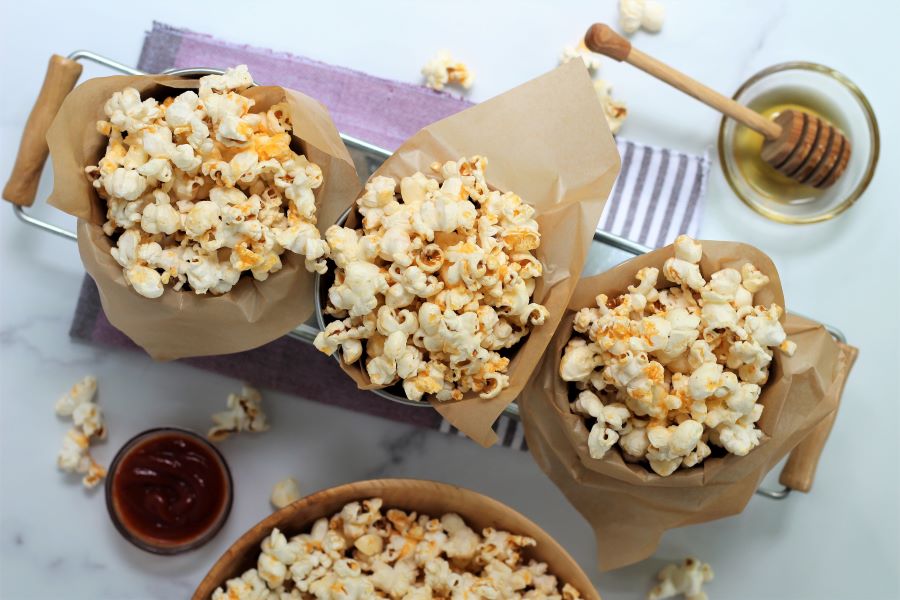 Hot Honey Popcorn
If you're a sweet and salty snack fan, you'll love this Hot Honey Popcorn! It's sweet, salty, and finishes with a little kick!
This post is sponsored by The Popcorn Board, but all opinions are 100% my own.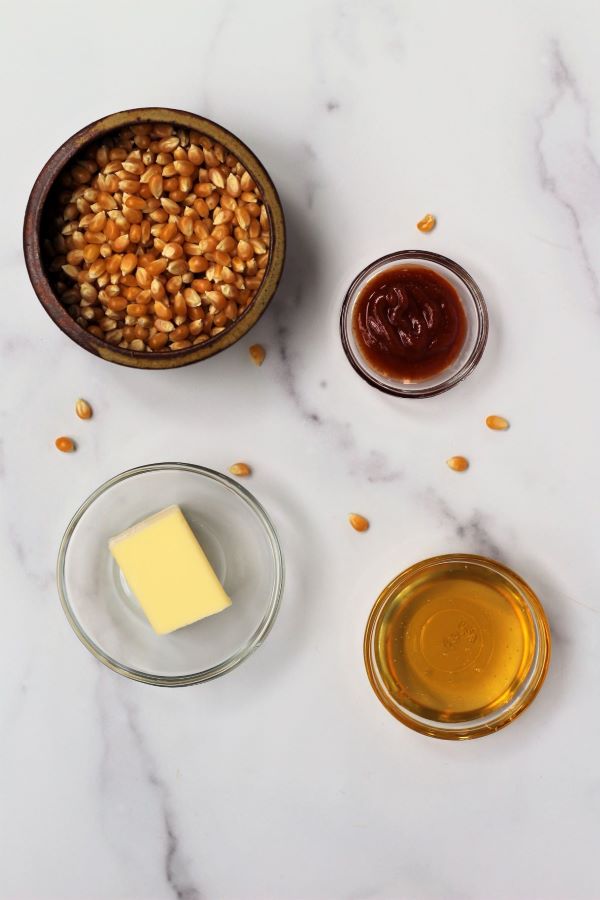 What do you need?
It's simple, all you need is oil (I've used coconut and vegetable), popcorn kernels, butter, honey, hot sauce, and salt. These are ingredients that are always in my pantry or fridge. I used a 6-quart stainless steel pot and it was the perfect size for this recipe. No overflowing or flying kernels popping out!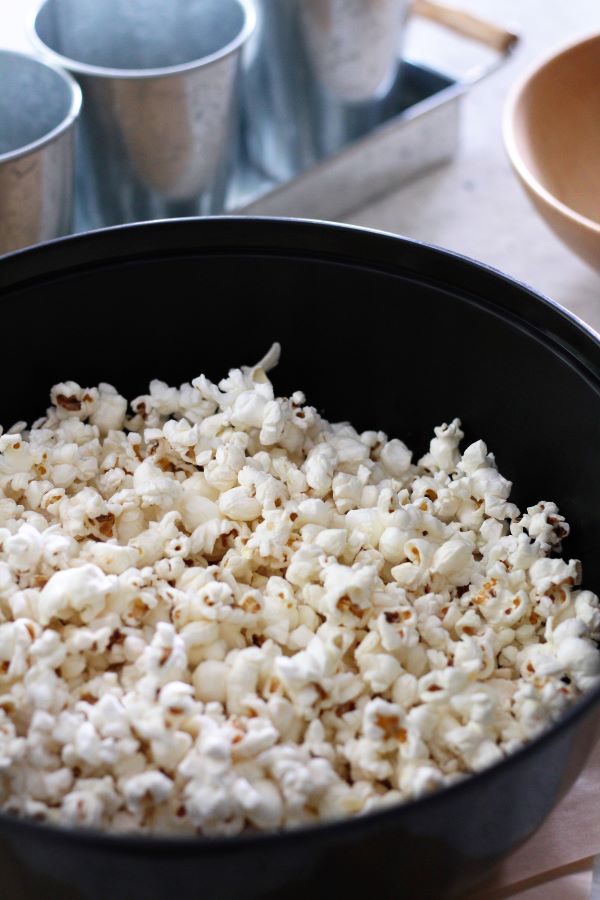 Melted butter, honey, and sriracha (or your favorite hot sauce) are what make up the "hot honey" part of this recipe. Followed by a little salt, and you're ready to get snacking!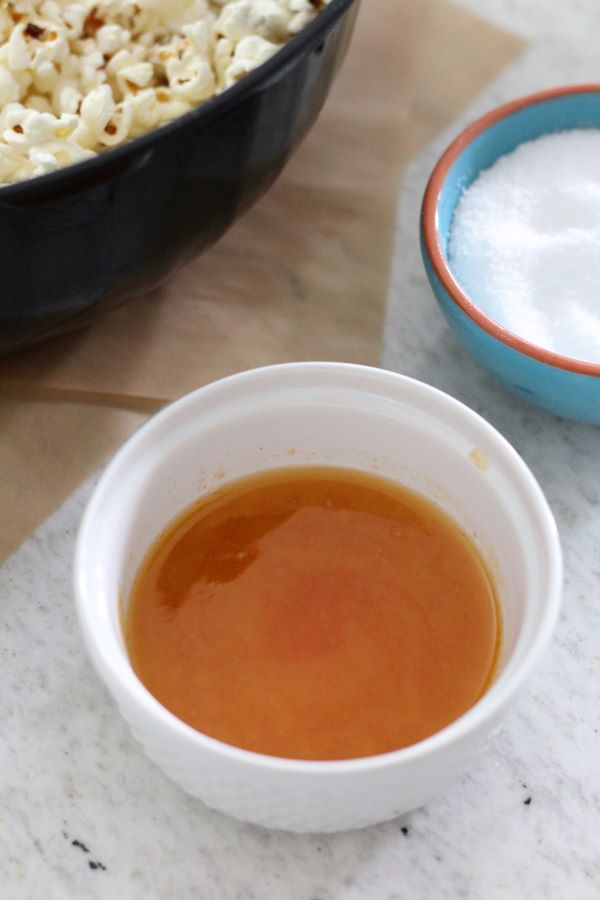 Making this gave my home the aroma of being at my grandparents when I was younger. Do you ever have those food memories where the smell or sight of certain foods takes you back to a certain time in your life? Homemade popcorn does that for me. My grandparents always made it.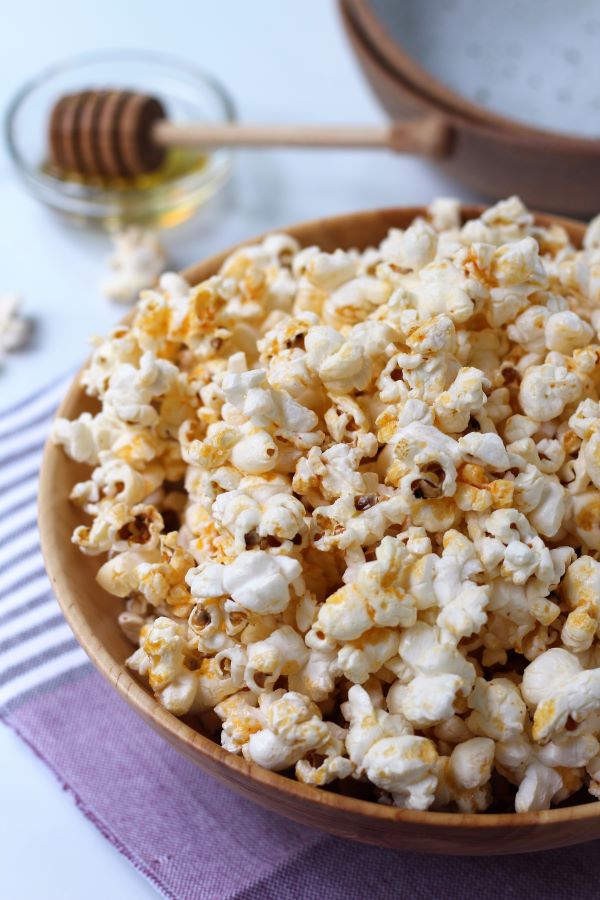 Hot, fresh, crispy, sweet and salty popcorn! The kick from the hot sauce is pretty minimal, so you can certainly control that in the amount you use.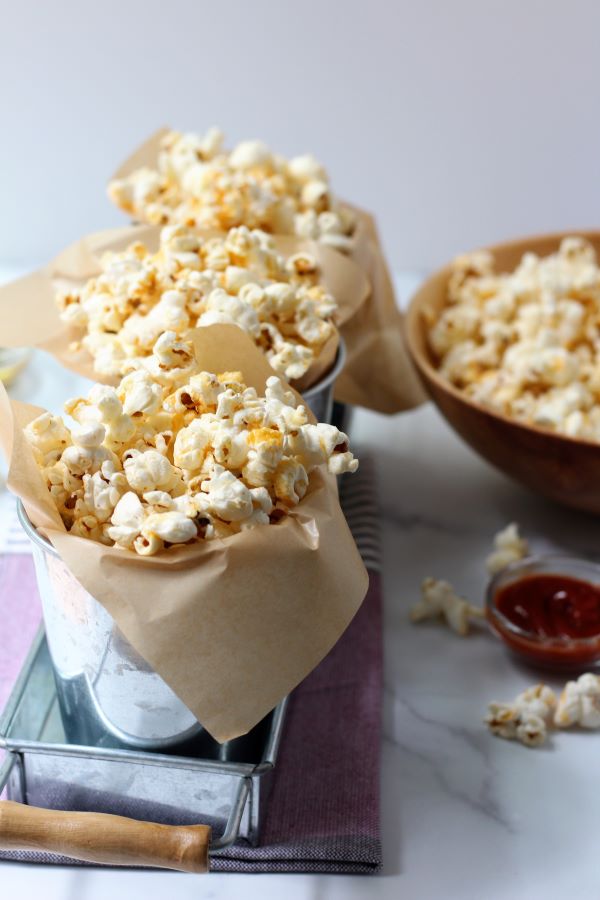 Popcorn Tips:
opened packages of raw kernels should be stored in airtight containers until used, not in the refrigerator
using a vented or loose-fitting lid allows the moisture to escape during popping to avoid soggy popcorn
popcorn makes a great "between meals" snack because it satisfies but doesn't spoil the appetite
Learn more popcorn facts, creative uses, and tasty recipes by visiting popcorn.org and liking their Facebook page.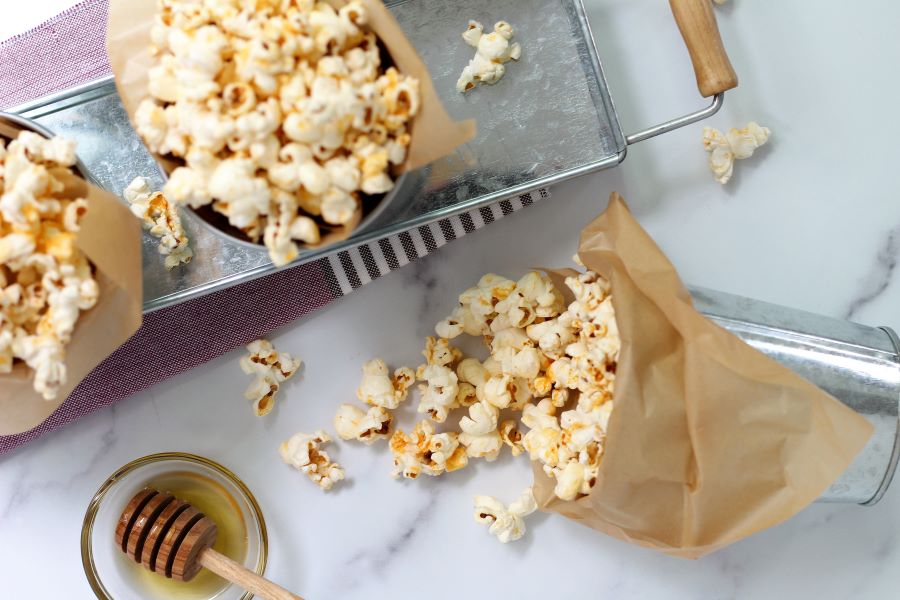 Let me know what you think of this Hot Honey Popcorn!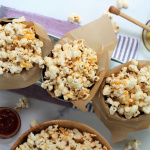 Hot Honey Popcorn
A sweet and spicy combo! Jazz up your regular butter with a little honey and hot sauce!
Ingredients
2

tbsp

butter

melted

1

tbsp

honey

1

tsp

sriracha

3

tbsp

oil

1/3

cup

popcorn kernels

Salt
Instructions
In a small bowl, combine melted butter, honey, and sriracha. Whisk until combined, set aside until ready to use.

Heat oil in a deep sauce pan or Dutch oven, about 5.5 to 6 quart pot over medium-high heat. Add 2 kernels to the oil, once they pop, remove them. This tells you your oil is hot enough. If oil begins to smoke, turn heat down.

Add the 1/3 cup of popcorn kernels to the oil, stir into an even layer. Cover with lid, but prop slightly open to allow steam to escape. Gently shake the pot occasionally until the popping slows.

Remove from heat, remove lid and dump popcorn into a large bowl. Drizzle with butter mixture, season with salt, and stir to coat. Enjoy!
Recipe Notes
I have used both coconut oil and vegetable oil, and both have worked equally well.
Use any hot sauce variety you like.