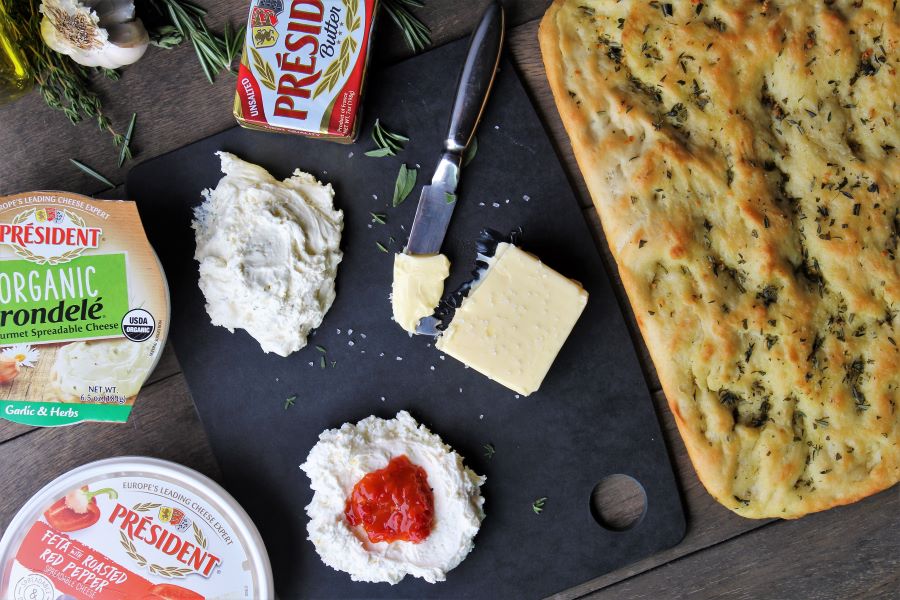 Home Baked Garlic Herb Focaccia Bread
Home Baked Garlic Herb Focaccia Bread and cheese…need I say more? This fresh baked bread using simple ingredients is easy enough for a non-baker, and even someone who has never made homemade bread before. Fresh herbs and garlic get infused into high quality olive oil for a super fragrant addition to this bread!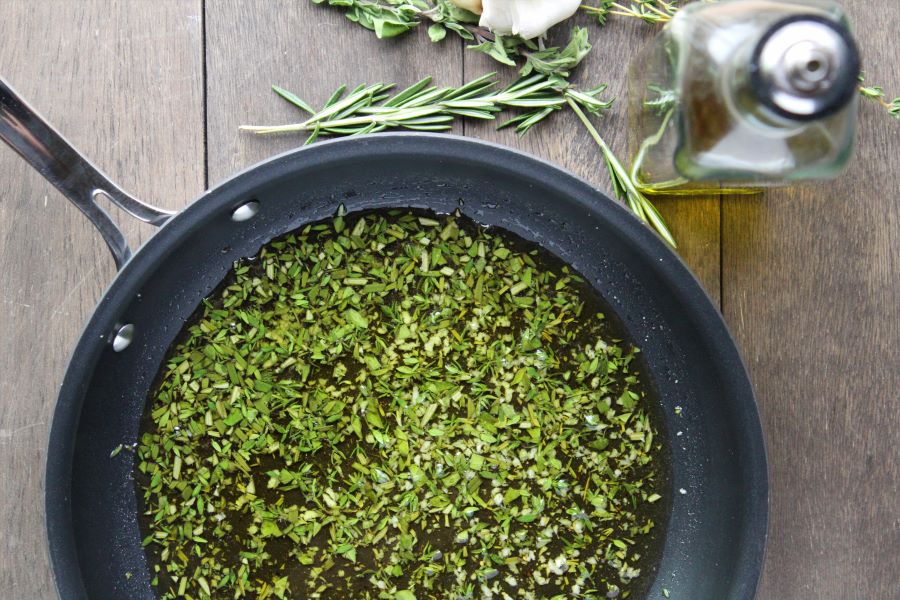 I love seeing dough turn into something completely different when baking. So much flavor goes into this dough, and it comes out fluffy, crispy on the edges, with so much herby goodness.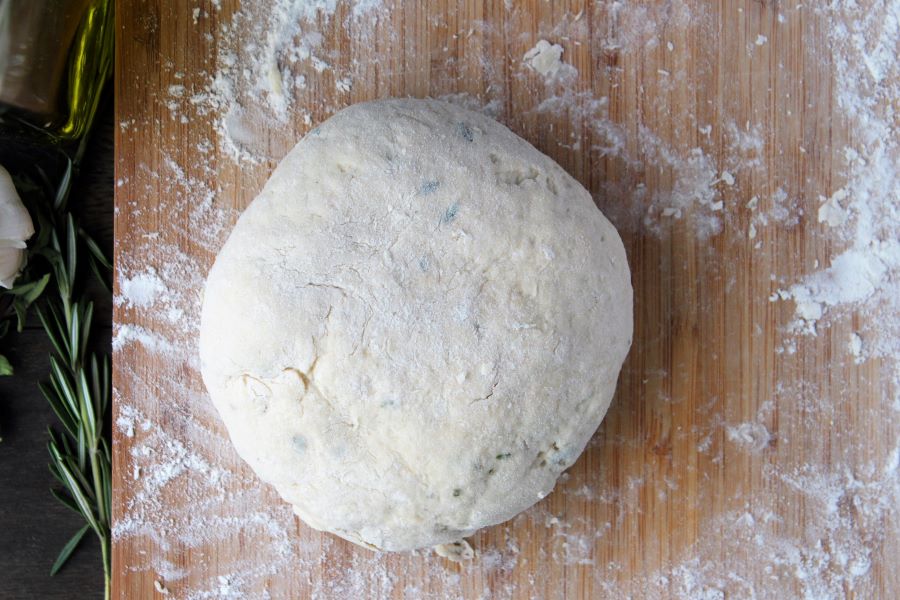 Cheese boards or charcuterie boards are beautiful, but can take a lot of time to assemble, and to decide what goodies to include. This spreadable cheese board is a simple take on the traditional cheese board. Thanks to Président® Cheese, you can serve a variety of delicious spreadable cheeses and butter to pair perfectly with your fresh baked bread.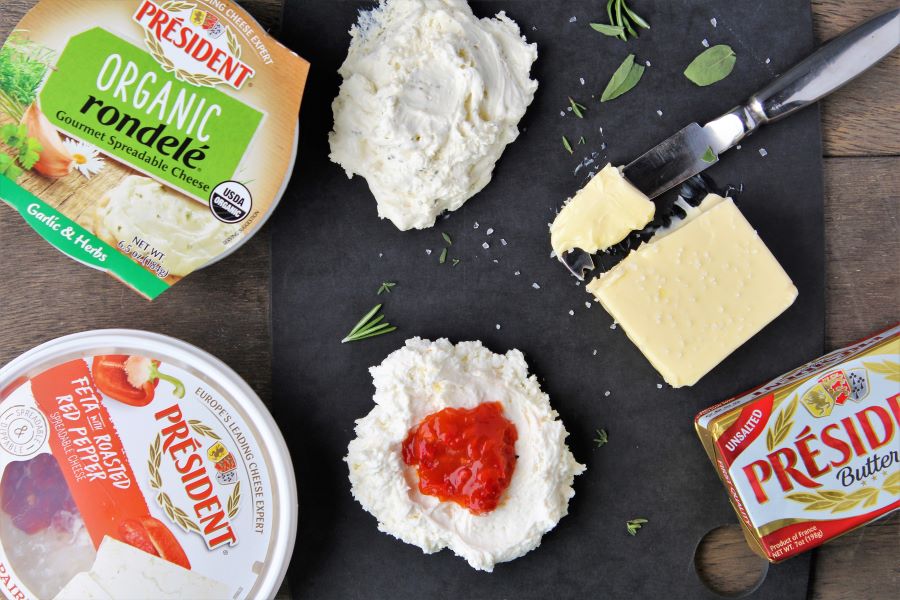 Organic rondelé® Garlic & Herb Spreadable Cheese is so so tasty with this focaccia bread. They naturally pair together with their garlic and herby goodness. It's right up my alley!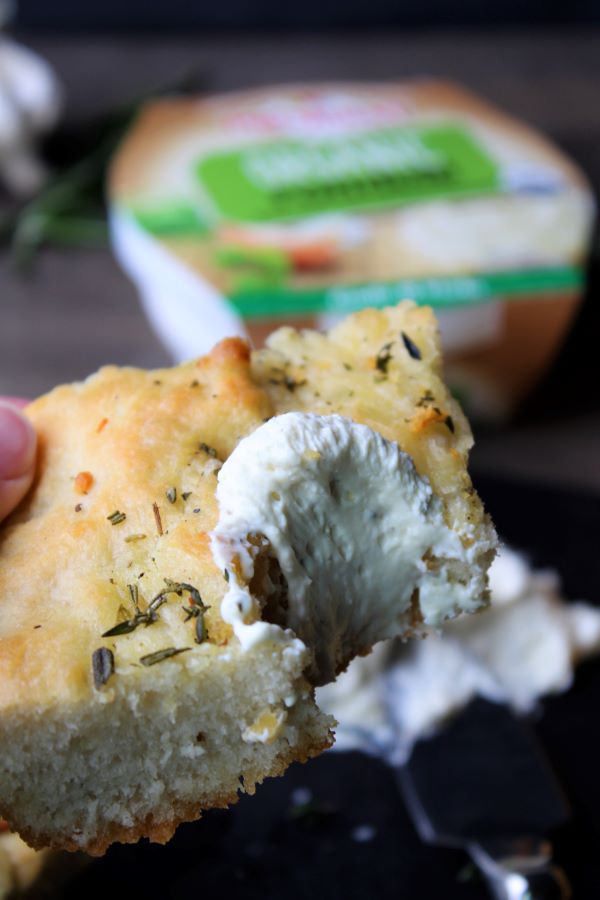 The Feta with Roasted Red Pepper Spreadable Cheese is also a cheese board MUST! If you've never tried a whipped feta dip, now is your time! So smooth and creamy, and bursting with roasted red peppers. Also a natural and amazing pairing with the home baked focaccia bread.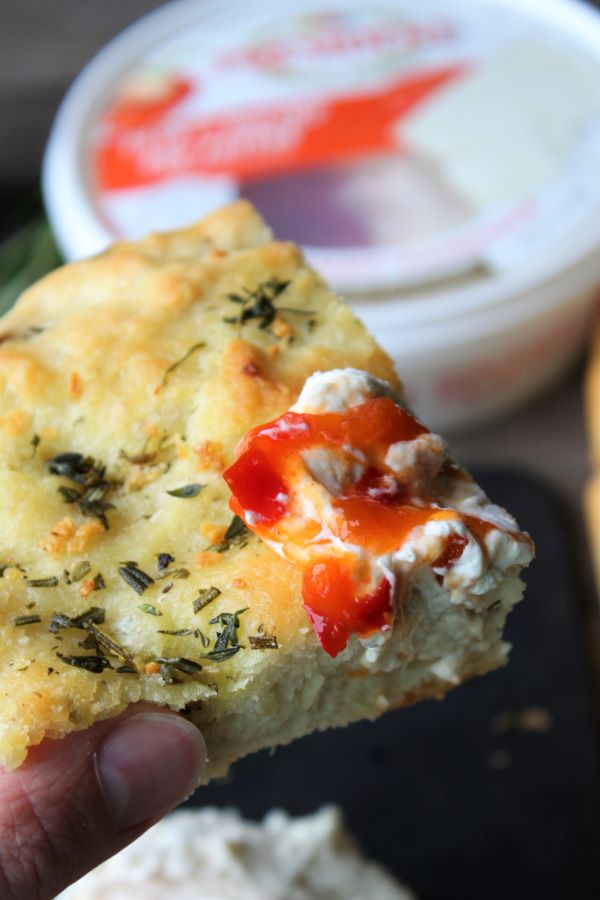 And for the traditionalist out there, bread and butter. I grew up on bread and butter, it was like a side dish at every meal…seriously. Président® Unsalted Butter melts over the warm focaccia bread beautifully, you just can't go wrong with bread and butter. I lightly sprinkled some coarse kosher salt over the bread and butter for that boost of salty flavor.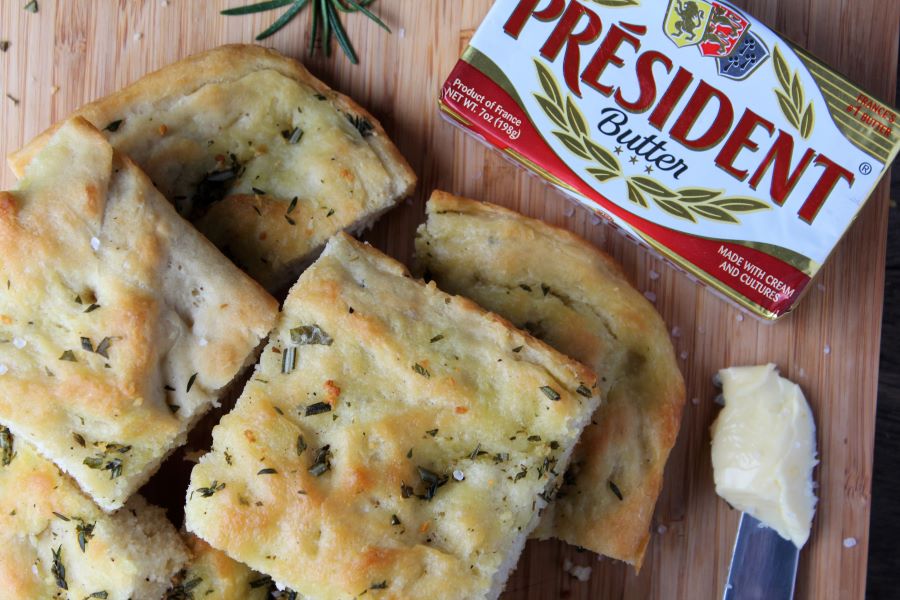 Change up your next gathering with this Home Baked Garlic Herb Focaccia Bread recipe paired perfectly with all these tasty spreads! Grab the simple and delicious Home Baked Garlic Herb Focaccia bread recipe here!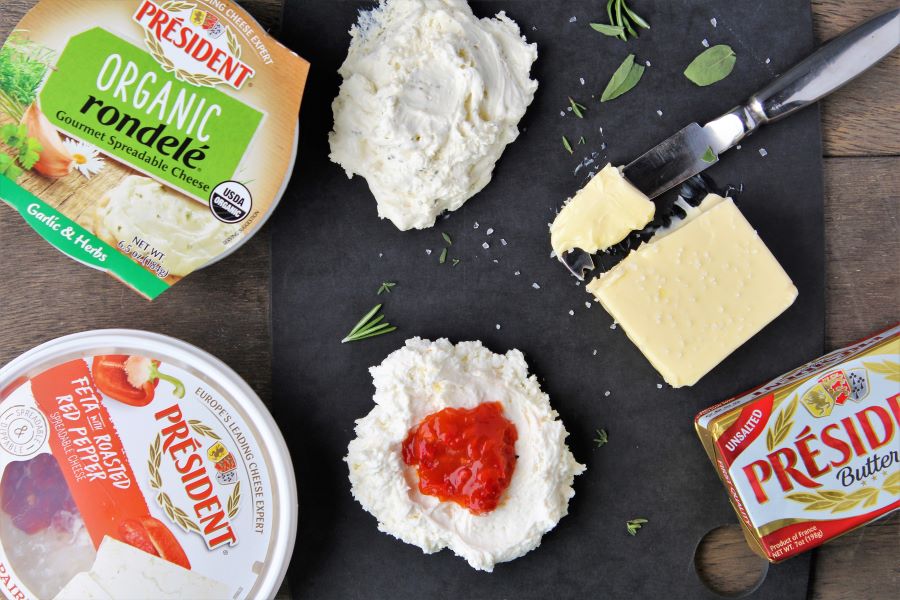 This post was sponsored by Lactalis, but all opinions expressed in this post are my own.