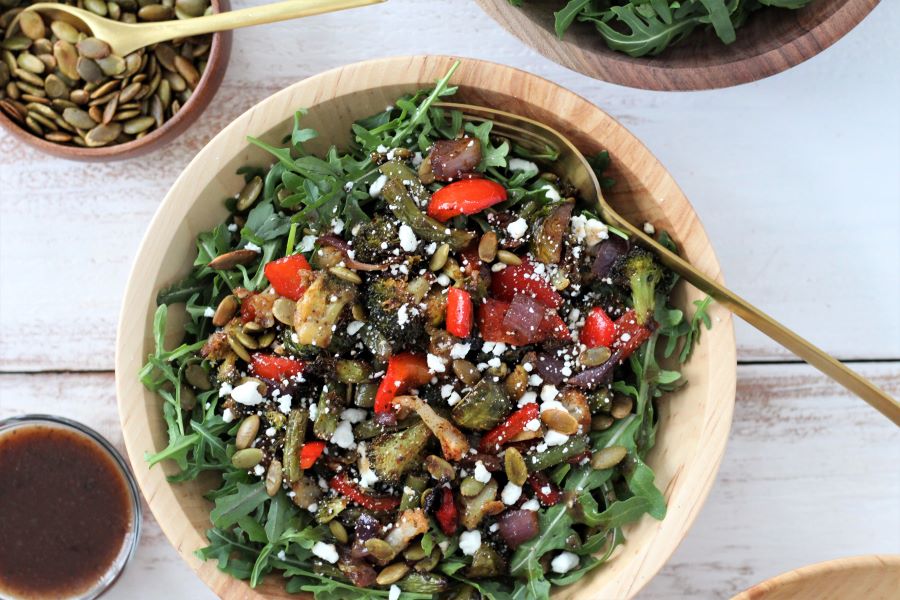 Balsamic Roasted Vegetable Salad
This Balsamic Roasted Vegetable Salad is so perfect for colder weather months. I love a good salad, but living in Minnesota, I don't always feel like eating a cold meal when it's freezing out! This salad can be enjoyed warm, room temp, or cold and it's delicious regardless.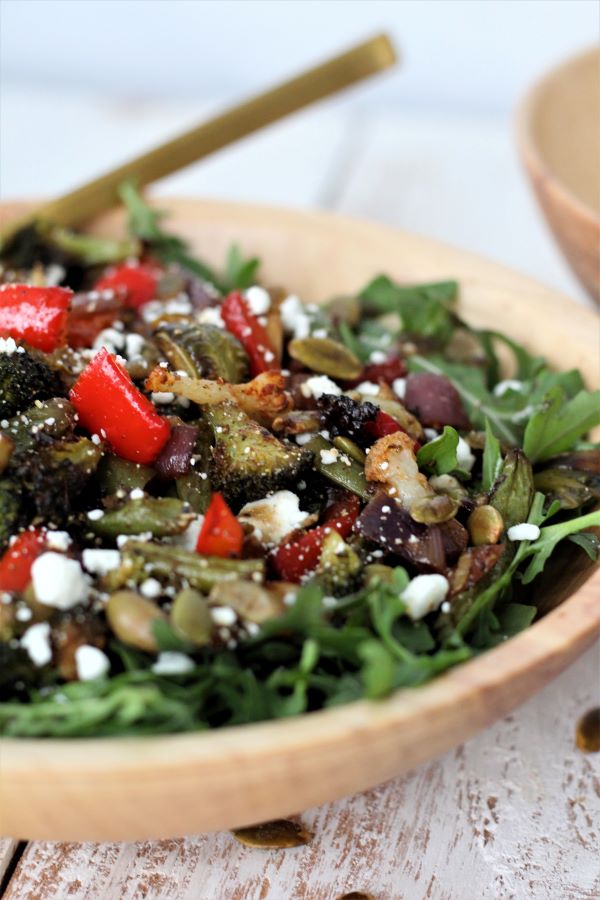 I love to make a huge batch of the roasted vegetables, they're great for meal prepping, if you're into that! They're so so tasty on their own, work perfectly for a dinner side dish, or throw them in some eggs for a tasty veggie quiche!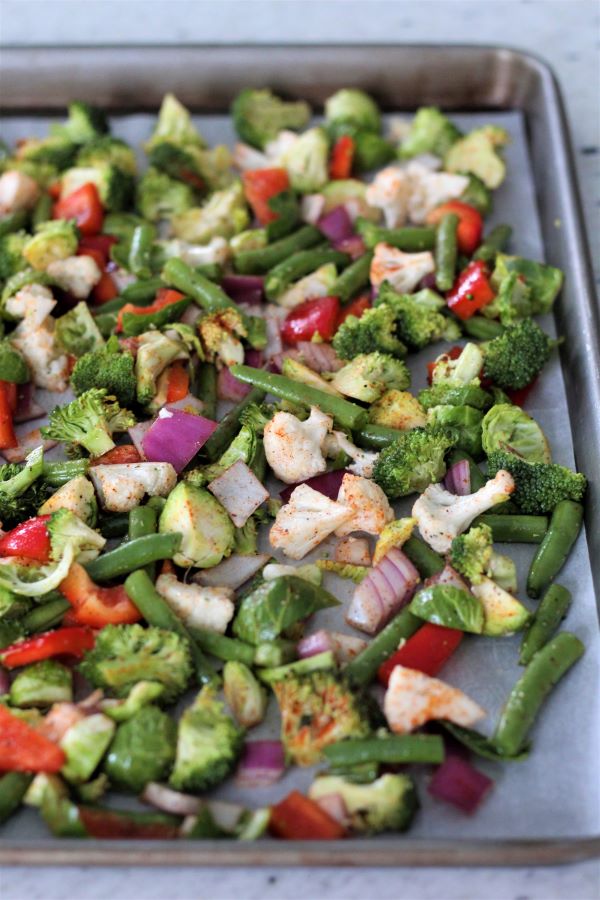 The recipe calls for 6 cup of vegetables, but they roast down to only about 2-3 cups. All the veggies should all fit on a large baking sheet pan. This is a great opportunity to use an infused balsamic vinegar if you have any. I love to experiment with different flavors. They can really transform a dish and bring in a whole other flavor element. I have a list of multiple local olive oil and vinegar shops listed in my Small Business Saturday post if you want to take a peek!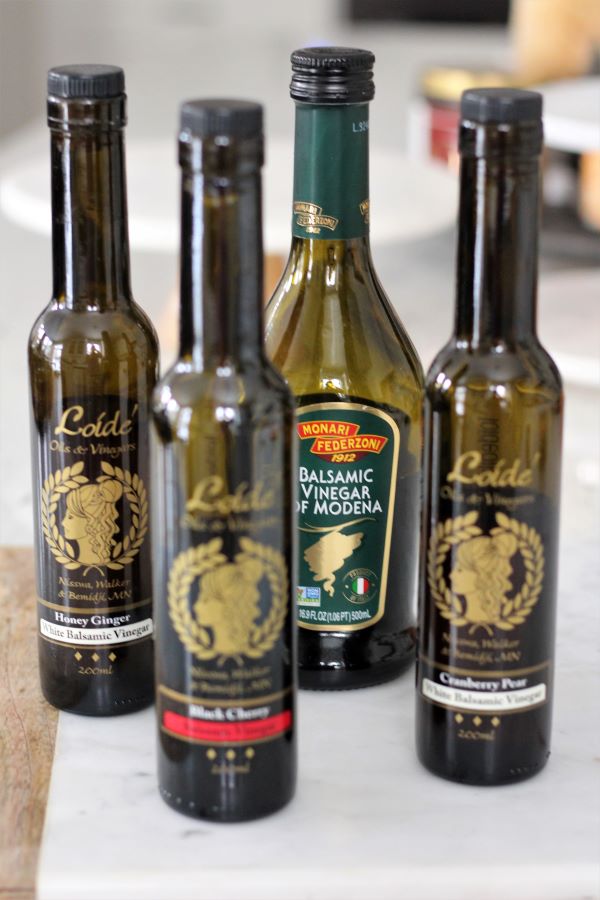 I used my black cherry balsamic and it was delicious! Regular balsamic is just as great, so use that if that it's what you have. Infused olive oils would be really good too.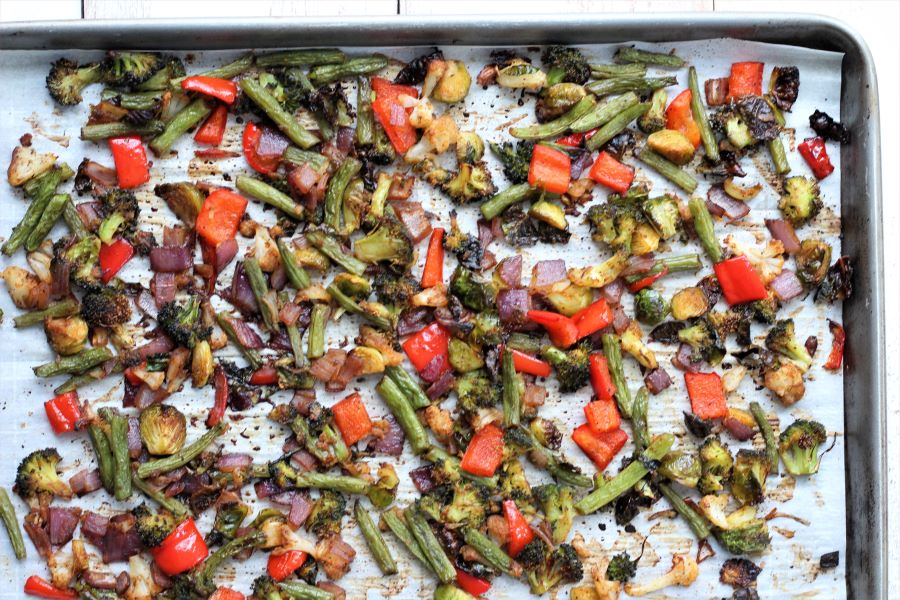 Once the veggies are slightly cooled, toss them with some arugula, or lettuce of choice, and top with pepitas (roasted pumpkin seeds), and goat cheese. If you have a favorite bottled vinaigrette dressing you can use that, or use my super easy and delicious balsamic vinaigrette recipe to make your own.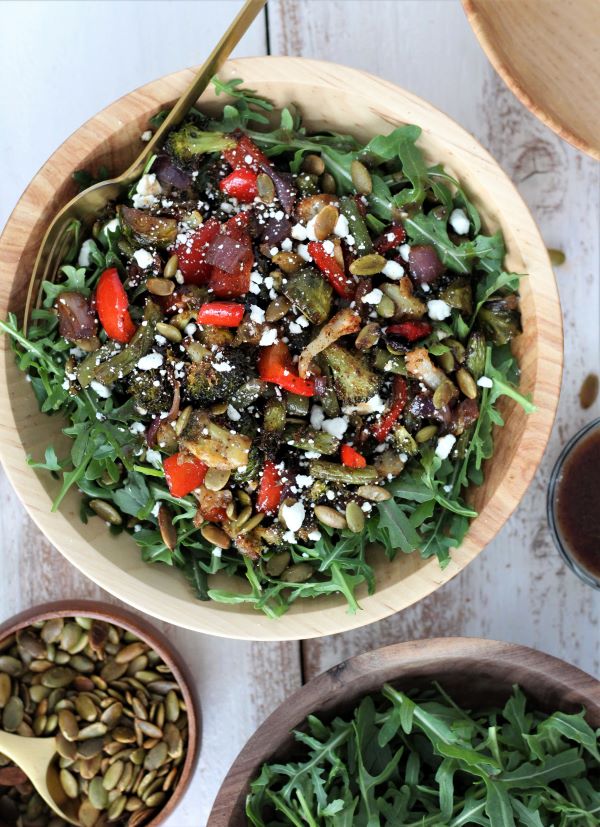 Such a simple salad to throw together, but packed with flavor and textures that I love in a salad. This Balsamic Roasted Vegetable Salad is perfect for winter lunches!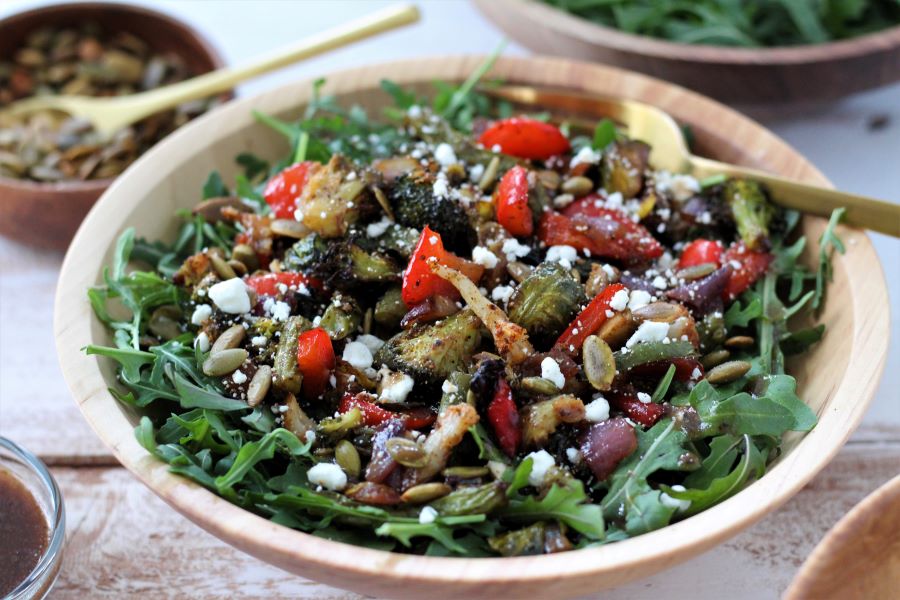 Enjoy!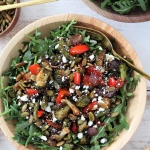 Balsamic Roasted Vegetable Salad
The perfect winter salad filled with flavor and texture. Sweet roasted veggies over arugula with crunchy pepitas and creamy goat cheese.
Ingredients
1

cup

fresh green beans

cut into 2-inch pieces

1

cup

broccoli florets

cut into bite sized pieces

1

cup

cauliflower florets

cut into bite sized pieces

1

cup

bell pepper

cut into bite sized pieces

1

cup

brussels sprouts

quartered, stems removed

1

cup

red onion

cut into bite sized pieces

1

tsp

kosher salt

1/2

tsp

black pepper

1/2

tsp

paprika

1

tbsp

avocado or olive oil

1/2

tbsp

balsamic vinegar

4

cups

arugula

1/4

cup

goat or feta cheese

1/4

cup

pepitas (roasted pumpkin seeds)

2

tbsp

balsamic vinaigrette dressing
Instructions
Preheat oven to 450° and line a large baking pan with parchment paper.

In a large bowl, combine all of the chopped vegetables, and toss with salt, pepper, paprika, and avocado or olive oil. Spread in the single layer onto prepared baking pan. Roast for 20 minutes, then remove from oven and drizzle with balsamic vinegar. Toss to coat, and return to oven for 10 minutes.

Allow veggies to cool slightly. Add arugula to large bowl, or prepare individual salads. Top arugula with roasted veggies, sprinkle with cheese and pepitas. Drizzle with desired amount of balsamic vinaigrette. Toss to coat. Can be served warm or room temp.
Recipe Notes
Any vegetables that you like can be used. Sweet potatoes or baby reds would be a tasty addition, just make sure to cut into small pieces as they will take longer to roast than the other veggies.
You can use your favorite store bought balsamic vinaigrette, or see the link in the post for my favorite homemade version. Easy and delish!
I have a variety of flavored balsamic vinegars, and they work great on veggies. I used a black cherry balsamic.