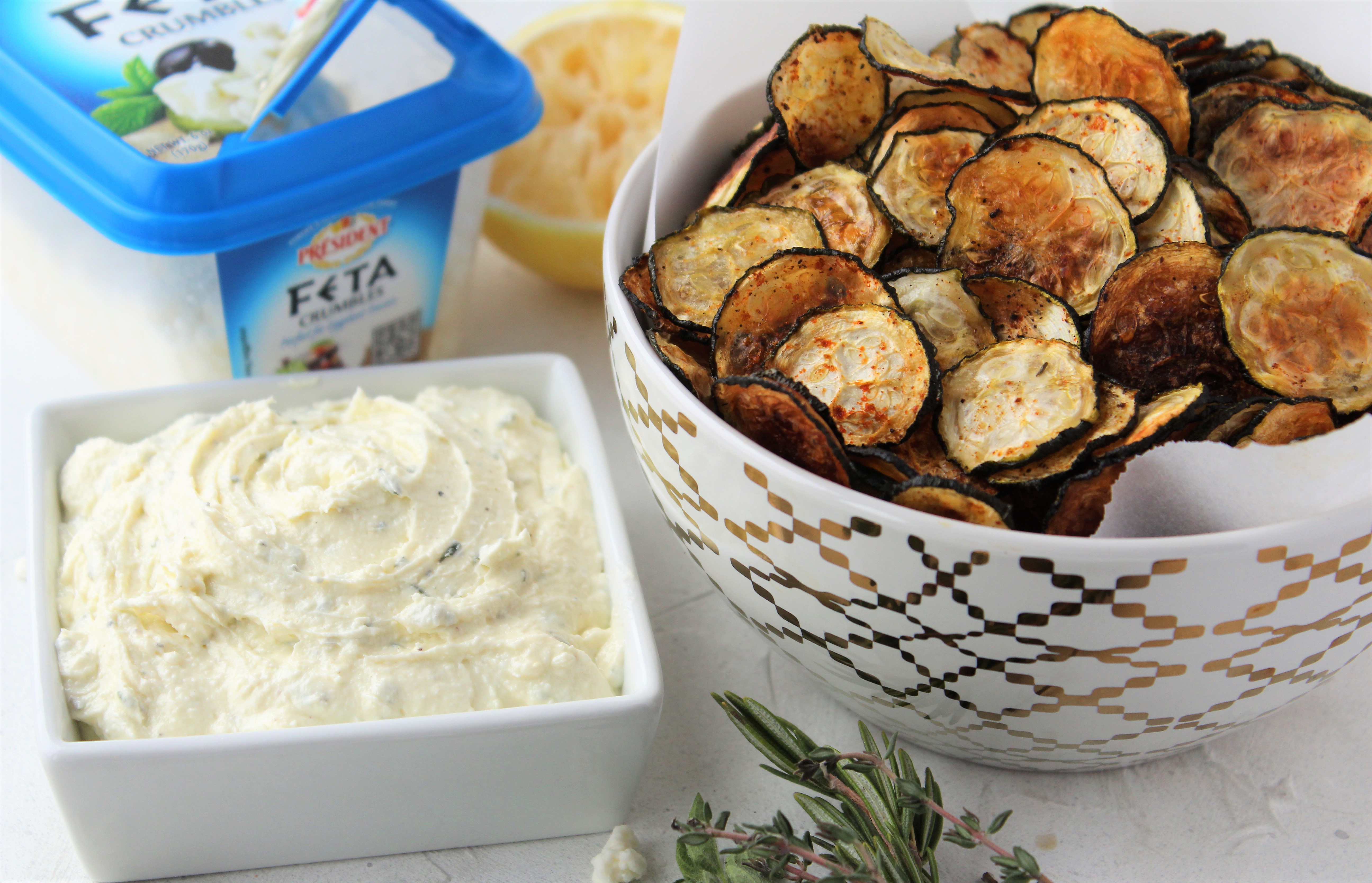 Zucchini Chips with Feta Dip
One bite of this whipped herbed feta and I was hooked! Not only was it great with the baked zucchini chips, but it made for a delicious sandwich spread, veggie dip, and awesome steak topper! Baked zucchini chips are a lighter alternative to regular fried potato chips, and super simple to make.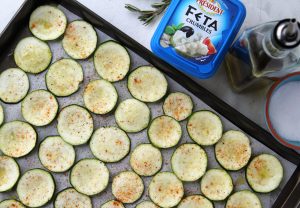 If you've never tried a whipped feta, this is your time! It couldn't be simpler, the food processor does all the work for you! I used President Feta Cheese, cream cheese, fresh herbs, a little olive oil and seasonings and that's it! It's also a great way to use up any fresh herbs that are on the verge of going bad.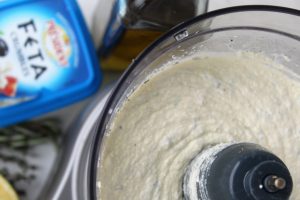 A simple, savory snack or appetizer to serve your friends and family at your next gathering.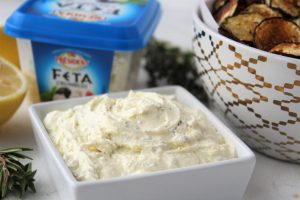 This post is sponsored by Lactalis.